4/5Stars
I can not ever read enough of Ginger Scott she is such a talented author
How We Deal With Gravity is her best yet!
How We Deal With Gravity introduces us to Avery Abbott who is a single mother who has a five year old son named Max. Max has Autism and Avery had to deal with him she is so patient it is just such a good feeling when you see how she deals with him. Max's dad left when he was a year old because he just could not deal with the fact that he has Autism.There is a part in the book where Adam who is Max's dad pops up and he is such a Asshole I wants to get in the book and punch him in the darn nose for the things he says to Avery!! She is such a strong woman and I give her so much credit for being so strong with the weight of the world on her shoulders. She just feels like she cant fall apart and know every now and than she need to let go and let loose.
That is until Mason comes back into her life. Mason has known Avery since they were little kids , Avery has been in love with him since well since forever.
Who couldn't love him he is freaking fine as ever and one HOT piece of man candy.Her dad Ray sorta took him in as his own when he was younger and he always was around.Than Mason got a record deal and moved away for 5 years,but totally screwed it up and had to move back home. Mason never seen Avery as anything other than your average girl and had no idea how Avery felt about him.When he comes back to stay with them at her dads he starts to see her in a whole new light and there romance story begins. You see it blossom in such a cute way I really liked how Ginger show cased Mason fall in love with Avery from the start it was just Perfect.I couldn't put the book down and had to see what happened!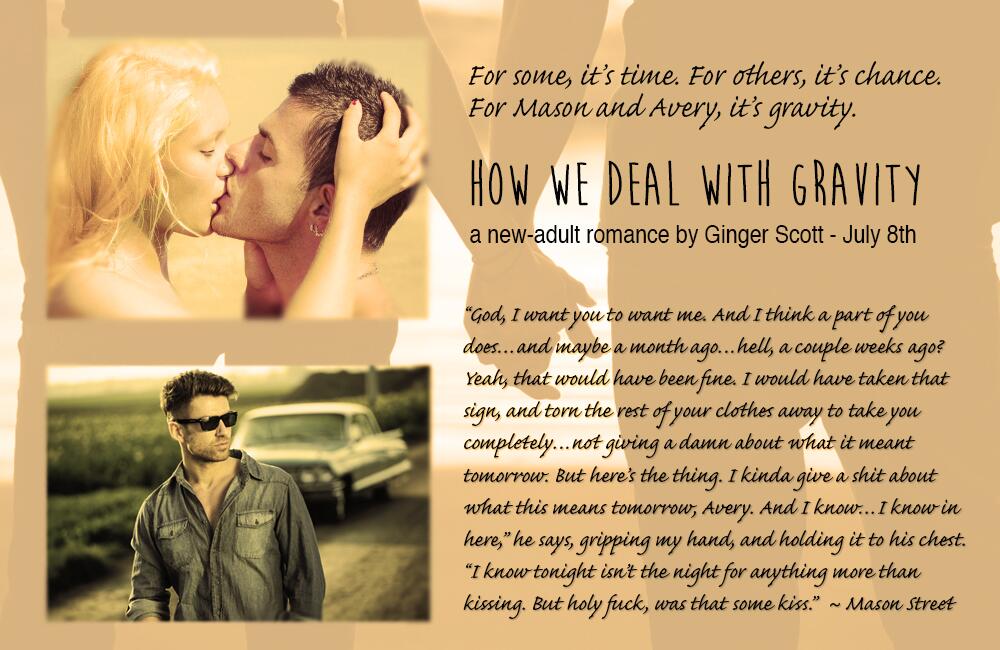 Mason and Avery make such a wonderful story especially the way Ginger wrote about Max and how he deals with Autism it was such a remarkable subject and she did a perfect job writing about it!
I gave it 4 stars because I really wish the epilogue would have went a little in depth and gave me some more about what the future holds!
Wonderful Read Get Your Copy July 8th!!