Synopsis
Cocktail waitress Sophie Dalton doesn't exactly have a life plan. She's perfectly happy being everyone's favorite party girl. But when a Las Vegas bachelorette party goes awry and an uptight businessman mistakes Sophie for a prostitute . . . well, Sophie wonders if it's time to reevaluate her priorities. Swearing off her thigh-high boots for good, Sophie slinks back home with damaged pride-and a jackpot of a hangover.

Yet what happens in Vegas doesn't always stay there. On a trip to Seattle to open a new office, Grayson Wyatt meets his latest employee-who turns out to be the same woman he recently called a hooker. Wealthy and gorgeous, Gray is a man used to getting what he wants. And it doesn't take long to figure out that smart, sassy, sexy Sophie is everything he's been looking for. As their late nights at the office turn into hot morning-afters, they realize their Vegas misunderstanding may lead to the real thing . . .
Review
This was my first Lauren Layne book and it was outstanding.
Only you is the most superb writing I have read in awhile.
Lauren give us a romantic love story between Gray and Sophie.
Gray is a CEO of a hotel chain and is a very closed off person. He has the looks of a man you couldn't help but look at if you seen him walking down the street.It takes awhile for him to crack open,but when he does he is so gentle and kind. Than there is Sophie she is out going and beautiful she just has one of those personalities you cant help but want to be her friend.
After having a chance meeting in an elevator there lives are changed FOREVER. Gray thinks Sophie is a hooker it was just hilarious she was so upset that he thought that. She thinks she hit rock bottom so she quites her job and wants to do something better with her life. She never does think that she will see Gray again, but it so happens her sister happen to be casually dating him and she bring him home for dinner!! Yikes I know it sounds horrid but it actually isn't that bad. When Gray offers her a job as his assistant she takes it up and she starts working for him.That is when the FIREWORKS begin!!
Lauren didn't give us drama where you go crazy and are flooded with emotions. she has given us a love story for the books. It was simple yet elegant. I wouldn't have changed a thing in this book that is why I gave it 5 stars and I would have given it more if I could. I am anticipating the next book!
Get it Now!!
Amazon
iTunes
Bam!
Indiebound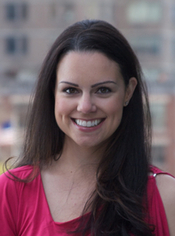 Lauren Layne is a snarky smartass with a serious

weakness for

happily ever afters.
Marrying her high school sweetheart was a good start. *cue Disney soundtrack.*
But Lauren wanted all romance, all the time.
Now she writes fictional happy endings, and considers her job done well if you swoon while reading her books.
Once upon a time she lived in a Manhattan high-rise, but now she's on the laid-back train in the Seattle area. If you ever find yourself in Issaquah, she'll probably buy you a drink.
Maybe.