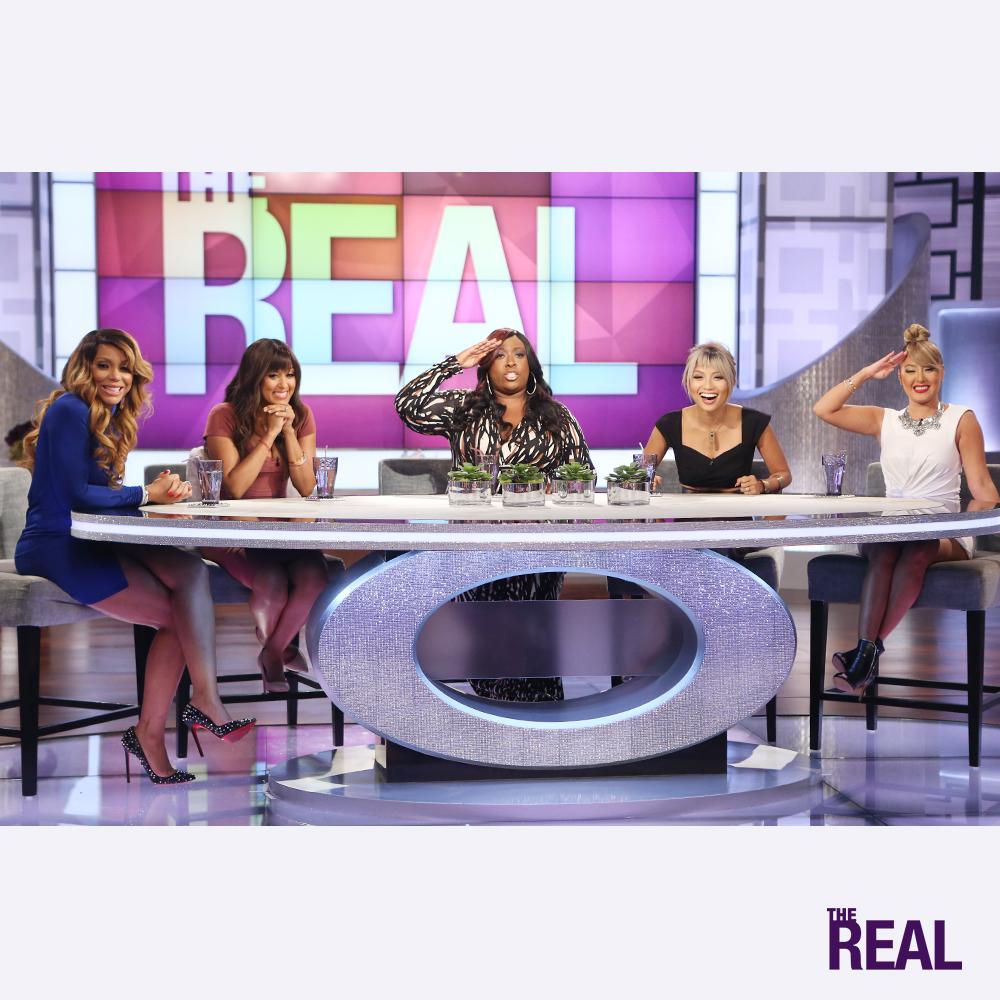 Hahaha these girls make me talk about some deep stuff!
Alright lets start off by talking about booty call LOL
A booty call I feel is like after 11:00pm if you get that text
or phone call after that than it is a BOOTY CALL!!
HAHAHA Back in the day I aint gonna lie booty calls
were fun! Sex I feel can be fun with no emotions. It just
depends on who you are hooking up with. I don't know tho
everyone is different. I think that sex now in days is different than back in
the day. There is a difference with having sex and making love.
Todays outfit of the day went to Jeannie Mai girl you were
rocking it baby girl! I loved the bracelets HOT honey!!
Lets talk about the bang I have a round face so I don't like a
bang especially with my big ol chicks. I loved this fake bang tho
OMG I need one and I love it I totally am gonna order me one
to see how I look I loved Adrienne's bang the most it was
so cute and she rocked it!
Nick Carter was the guest along with his wife who is Beautiful
when he was on my son asked me
"Mom who is Nick Carter" gah I realized I am old
so I had him listen to some BSB songs and he liked em so that was nice
LOL. I loved Nick he is so sweet I cant believe he cried on this wedding
day I totally needa watch his new show on VH1
The show ended on a high note with some HOT men and
some SPICEY Food. Over here in the South West we are
all about that spicy food, so I decided I have to
give you a taste of the South West, so yall
A Spicy box filled with a bunch of
HOT Yumminess. if you wanna win just
Twitter page letting me know
what spicy food
you like the best?!
EX: Green Chile Chicken Enchiladas